Welcome to Infinite Ministries
​
Its not a ministry its a movement
It Is Your Passion To Do That Thing That God Created YOU To Do!!!
Our purpose is to build soldiers for the kingdom of Christ. In a team mentality with the gifts that he has given
An Apostolic and Prophetic Network
A tactical kingdom operational center
I believe that there is a powerful
connection

when we minister and worship together. When the Gifts collectively UNITE. What happens is a family is formed. A Unity (Eph 4:3). This family is uNITED and formed to create a garrison of soldiers to advance the kingdom and to destroy and demolish hell. With the death on the cross Jesus handed us the Keys to the family Business.
I have an unbridled desire to help people to tap into the extraordinary spirit within. To become all that God has ordained them to be. We do this through teaching, equipping, applying and mentoring. I look forward to joining forces with you in creating a family that once again forms and establishes the Ecclesia that was the Fathers initial plan - Michael Samuels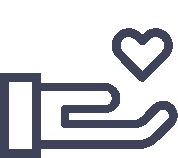 "Whoever is generous to the poor lends to the lord, and he will repay him for his deed."